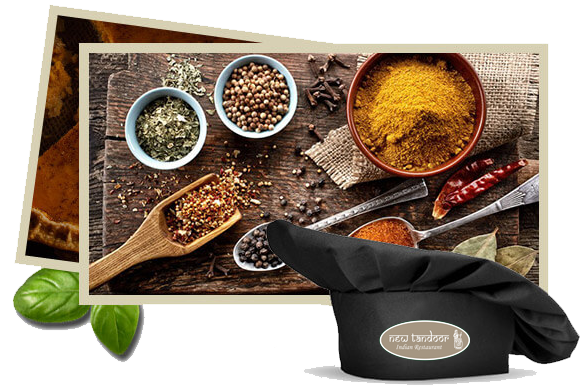 At New Tandoor, it is our mission to source the best and freshest produce to ensure our customers have a fantastic dining experience. Our menu is inspired by the owners' Northern Indian roots and offers a wide array of vegetarian, as well as non-vegetarian dishes, combining delicate flavours prepared using the finest ingredients and utmost care.
TANDOOR
CLAY OVEN


The term TANDOOR refers to a variety of ovens, the most commonly known is a cylindrical clay or metal oven used in cooking and baking .it is heated with mesquite wood, charcoal or even natural gas. The oven produces extremely high temperatures sealing the succulent juices of various marinated meats keeping them moist tender and flavorful.
BOOK A TABLE

SIMPLE AND EASY ONLINE RESERVATIONS


Finest curries,
tandoori specialities
and vegetarian dishes.
For small and large
cateringservice.